It's 12:21 am and I'm fatigued but still awake… Bummer. Should have written this post yesterday, but I unfortunately got sucked into the abyss that is my job and now it's late. Good thing these awesome photos will make up for it. Not necessarily because of my skills, more so due to the beauty that is Cinchona Botanical Gardens which was established in 1868. It's part of the Blue and John Crow Mountains National Park in St Andrew, Jamaica, and 5200 feet above sea level…
I was really excited dying to go. My uncle George had been singing its praises for over a year. It's one of his favourite spots on the island and he pretty much knows them all, as some of you would have known from my previous road trip posts. Plus the week before was particularly hellish so I really needed to unwind. He also promised I'd have my first picnic there, with some of my favourite things like Milo and wine (yay!) so there was much to look forward to, though I was much more interested in recharging my zen batteries. No cell phone or Internet for an entire day (an absolute nightmare for most).
What better place to absorb the earth's energy? I love Cinchona and I really enjoyed my visit. It's owned by the government, which probably explains why it's as beautiful as it is deplorable… A shell of its former self.
Right in the middle of our picnic it started drizzling and we had to run for cover into what was once the main house. While there, we had a little chat with the staff (most of whom inherited their jobs with their parents' passing) and they explained that with a million dollars a year, they could hire more help and make the place even more majestic. So I got the bright idea to ask Michael Lee Chin to adopt it.
Of course I have no way of contacting him, so if any of you do, please send him this link. Who knows? Maybe it will work. Anyway, enough lollygagging. Let's take a look…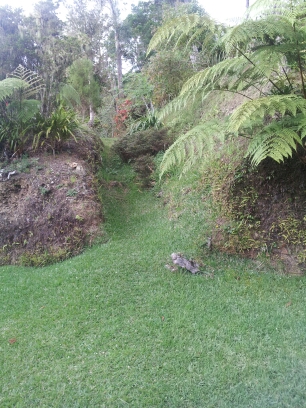 So much to see!
The house broke my heart… so much history just gone to waste. It's an old plantation house, easily over 100 years old.
But at least the garden is pretty…
The photos don't even do it that much justice… It's a must-see.
I was so humbled, calm and happy being there. Not a single depressing or negative thought all day. Lovely place for sure!
I will definitely be going back. Perhaps next time with a group of friends to share the experience 🙂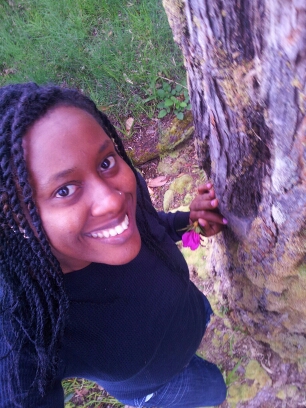 N. B. All photos were taken with my Samsung I9100 mobile phone. Please do not plagiarise my article or steal my pictures. There's something called crediting your source. Also, feel free to leave your comments below and thanks as always for reading!
xx!