Hola lovelies! I haven't done a review/travel piece in a little bit and it's an absolute pleasure to share the details on the charming REM Guest House in Kingston with you today. I must admit that prior to being approached for the feature I had never heard of it, but as you should all know by now, mystery gets me every time and I'm always up for an adventure. Plus, as part of Touch The Road (it's a travel and entertainment curation network if you're new here) I was eager to find out how such a seemingly sweet #StayLocal spot flew below my radar. Anyway, a few e-mails and telephone conversations later, the date was set and I had the opportunity to go check it out for myself with up to five other people — three adults, two children.
I wanted the full experience since it was dubbed a family friendly space and we all know how honest children are – they'd be the first to let me know if the place sucks. Alas, the arrangement didn't quite work out that way but… *drumroll* it was still awesome! More anon…
Location & History
Ever heard of Drumblair? If not, it's quite a historic and prestigious location; one of Jamaica's oldest neighbourhoods, in fact, and was made popular in the 1930s – early 70s by the erudite and accomplished Prime Minister at the time, Norman Washington Manley. It was not only the site of his family home, but as you can imagine given his position, it was also a place where countless intellectual gatherings and hobnobbing opportunities reigned. Scores of artists, writers, sportsmen, politicians, economists, dignitaries etc. pretty much the gamut of urban academia and who's who at the time would be there (as it was all part of one estate), so it naturally attracted much attention.
Drumblair became the venue for discussions around exciting new initiatives with a range of personalities linked by one criterion – an enduring belief in Jamaica. — Arnold Bertram: N.W. Manley and the making of modern Jamaica
Fast-forward to the 70s, Manley sold his estate to first-rate developer Maurice Facey, lots were allocated and purchased and REM Guest House is one of those nice chunks of property just off Drumblair Estate (exact address – 13 Dulwich Drive, Kingston 8) that carries bits of intriguing history within. Just ask the owner/host, Mr Robert Miller and he'll tell you all about it.
My experience
On arriving at the location and getting a tour of the house and grounds, I was immediately captivated. My first thought was that I passed it so many times before without even suspecting such a hidden gem lies beyond the gates. It felt like home, which is a pretty rare first-time experience for me, so it's certainly worth noting. It, helped, too, that Mr Miller is an exemplary host, sparing nothing for good hospitality. He also has a good co-host in Abandon, his adorable rescue dog, on hand to welcome you on entrance.
Directions
It's a stone's throw from MegaMart on Waterloo Road– just take the right fork onto Old Church Road and keep left as though aiming for Barbican/Liguanea and it's just before the Junior High School on the right, I'd say you can't miss it… but considering that I totally dismissed the high fence and flew past it the first time, follow the map below. You can't go wrong there.
The Run Down
Major 🔑! It's really accessible, whether you drive or use chartered cabs – although if you're not yet familiar with the system, I wouldn't recommend doing the latter on your first few times, nor should you do it alone.
It's a very safe, and relatively incident free area and despite being right by the road, can actually be pretty quiet as the noise level is manageable once you're inside.
Clean, cosy and comfortable – the staff is clearly very efficient, friendly, discreet and un-intrusive. They've also worked there for years and are well versed on the history if you're up for a chat.
All the amenities you need, I promise you I'm not exaggerating. Check it out here.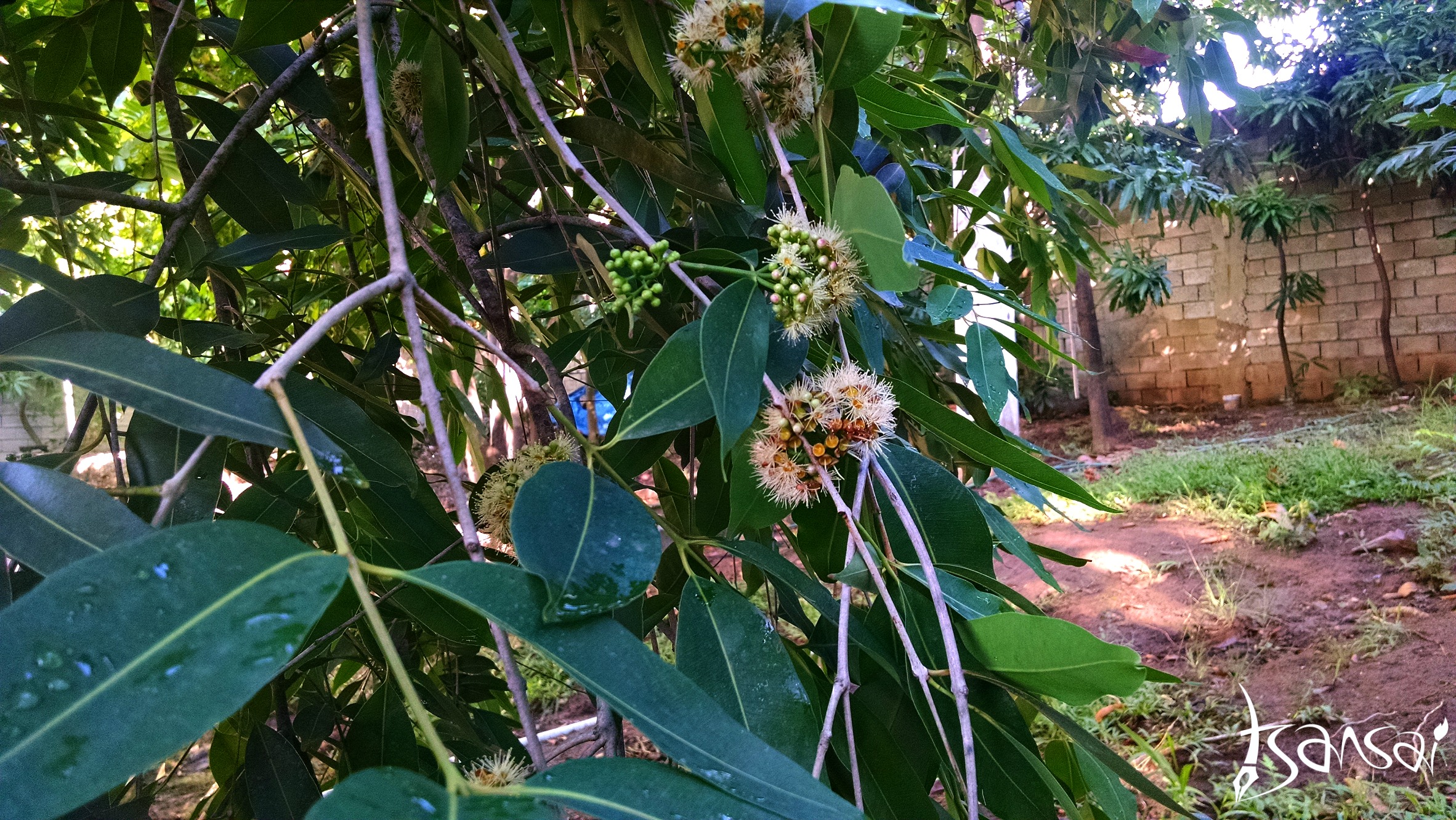 The place is super spacious; you could easily fit 12 people in there. Not saying you can or should, but… now you have a better idea of the spread. There's also AMAZING art at REM! Every piece is a story in and of itself – be sure to let Mr Miller tell you a bit about them if you're an art fanatic like I am.
Scenic, fruitful grounds – the outdoors is absolutely refreshing. Beautiful, well-kept and replete with lovely tropical flowers and tasty fruits you're more than welcome to enjoy. It reminded me a lot of being at home in the country. I enjoyed the mangoes and guavas!
Abandon is super friendly, she's not at all aggressive, but still really excitable, so if you're afraid of dogs or dislike them jumping on you, be sure to mentally prepare yourself for that dose of affection. I loved it.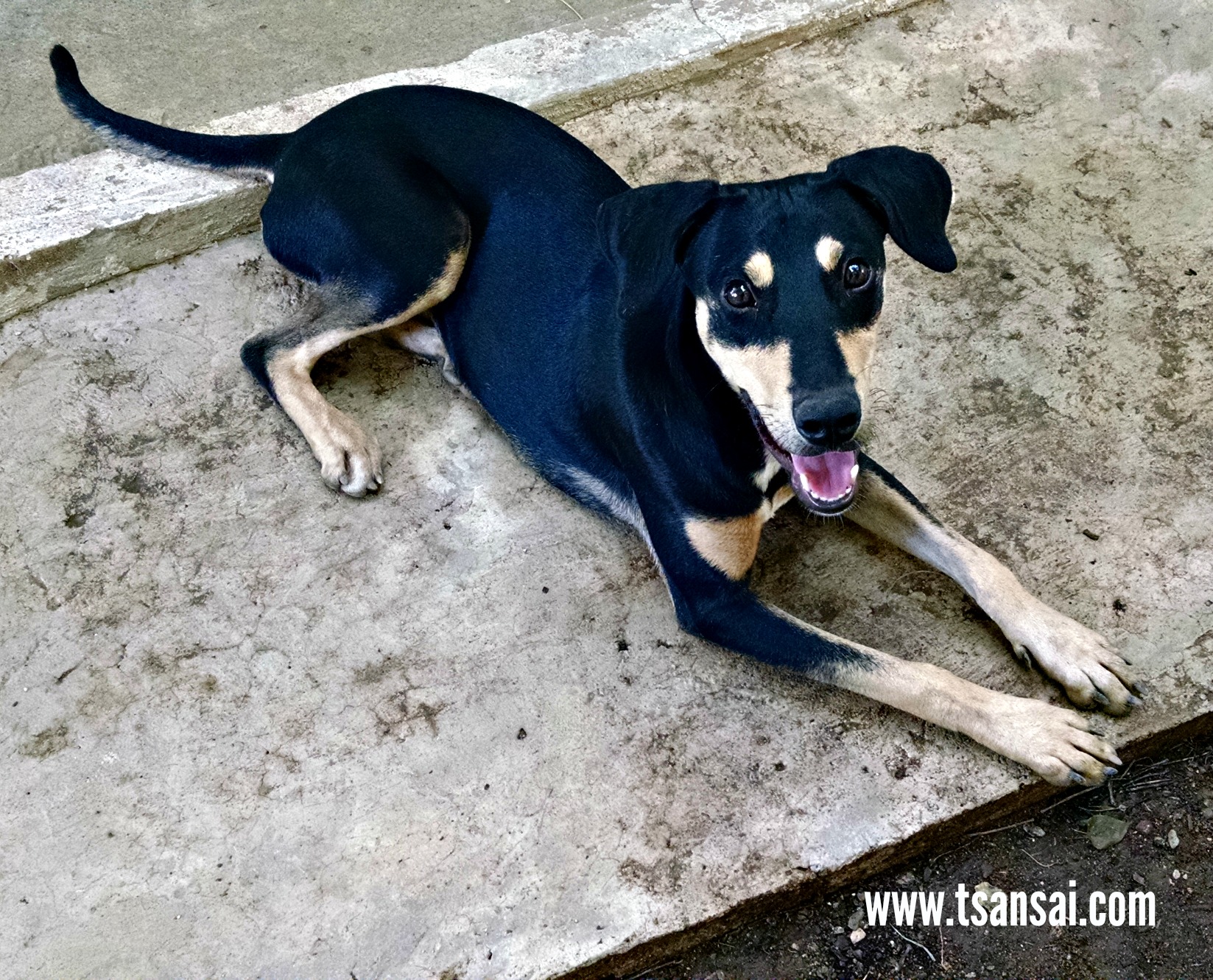 Mr Miller is a great conversationalist! If you're interested in learning everything about the place he has no qualms making himself available to discuss a range of interesting topics from history to farming, politics to spirituality and he also has great suggestions on where to go and what to do in Kingston.
I'd recommend REM for…
Entertaining – it's a work in progress, there are still some areas being fixed up, but it will be ready to go soon and I've scouted it as a great location for events. Plus, secure parking can be arranged, which is great.
Film/music crews – if you're jetting in from overseas to spend a few days/weeks/months working on a project with your team, you should book REM! It's exactly what you need!
Photo and video shoots. Does your treatment require a tall gate, nice garden, unique art pieces or homely setting? You should definitely try REM then, with most of the props you'd need already on hand, it would cut your production costs significantly. There's even a friendly dog! Can't get any better than that.
Bridal parties – while there, it struck me as a great place for a bridal party to get ready together or overnight ahead of a wedding. The place is designed for groups rather than individuals and has a very serene atmosphere which should be great

for bridezillas.

Groups of friends – if you're travelling in a pack and need somewhere central, safe and self-contained, this is the space for you. E.g. if you come to Jamaica for carnival it would be the perfect spot.
Families of any size – there's lots of space for kids to run around and play as well as quiet areas where parents can relax and enjoy their 'me time'.
Important to note…
REM is not a typical hostel or BnB, so there is no food/breakfast provided, though there is coffee and tea in the kitchen and baskets of fresh fruits everywhere for you to nibble on. The kitchen is well equipped with utensils and dishes, plus there's MegaMart, wholesales, corner stalls and good restaurants in the area within walking distance (5-12 minutes). My suggestion is to take some groceries with you and cook your own meals because it's more cost effective and a better way to fully experience the place as your home away from home while you're there.
Verdict:
I absolutely love REM Guest House. It's definitely well worth the price ($92/night) and I highly recommend it! The next time you're coming to Jamaica or looking for somewhere to get dressed, a production site, or somewhere chic to host a small-scale event, by all means, consider giving them a try. It's a nice little unexpected oasis in the middle of Kingston and I am surely going back.
Thanks for reading!
Click here to contact REM now.